Welcome to Taylor Chiropractic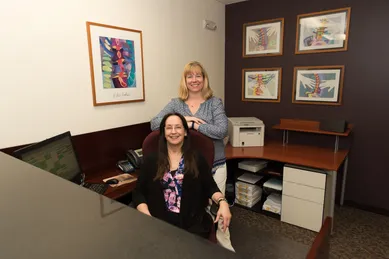 "It is rare for me to walk around town without somebody saying hello or eager to express how well my treatment has endured." - Dr. Jonathan Taylor
Dr. Taylor has been practicing in Morristown for 30 years and is an active member of the community. "Listening carefully to a patient's condition, determining the most efficient treatment program, and exceeding patient expectations" has been the formula for maintaining a successful practice. Even if you are looking to improve your overall health or athletic performance, Taylor Chiropractic can help you attain your everyday wellness goals.

We understand not all conditions are the same; some are straightforward and will likely self-resolve, while others have deeply-rooted origins that will take some extra time. For this reason, we tailor a specific plan of action to best meet your needs and goals. During your initial examination, we will discuss our findings with you and to help you understand what they mean. We will create a custom treatment plan to get you to where you want to be, whether that means less pain, better performance, or just better overall health.
Through our 30 years of experience, continually updating our treatment methods, maintaining new equipment along with a caring staff, we will help you not only get back on your feet, but understand how to maintain your overall quality of life.
Dr. Jonathan Taylor
Morristown Chiropractor | Taylor Chiropractic | (973) 539-3444
25 Lindsley Dr. #202
Morristown, NJ 07960-4455