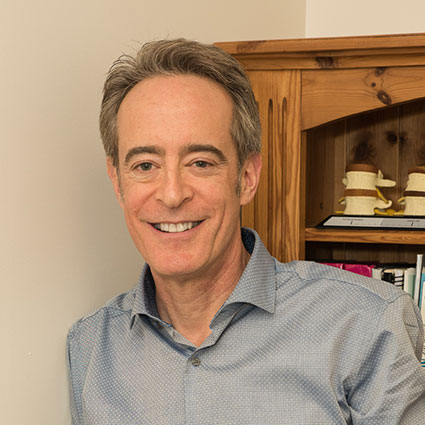 Meet Dr. Jonathan Taylor
Healing Hands
"Coming from a family of pharmacists, I was programmed for a career in health care. I earned a degree in biology and genetics from the University of Western Ontario and was on the path towards medical school. Things changed when a family friend – a highly respected and successful chiropractor – invited me to visit. He took hold of my hands and said 'check these out — perfect chiropractic hands.' At the time I wasn't sure what he meant but I did know that mainstream medicine didn't exactly agree with my own philosophy of health. So instead of medical school, I chose chiropractic college and the rest is history."
Caring and Honest
Dr. Taylor completed his Doctorate from Canadian Memorial Chiropractic College (CMCC). During the four-year course of study, his classes included anatomy and physiology, biochemistry, neurology and x-ray, in addition to chiropractic adjusting techniques. Dr. Taylor also completed an internship focusing on patient care, which is fundamental to his practice even after 30 years.
"Now I understand what 'perfect chiropractic hands' means. Whether I am adjusting manually or performing instrument-assisted techniques, using the right touch is important for my Morristown chiropractic patients to feel comfortable. My approach is non-threatening, caring and gentle. Not only that, but I tell my patients straight-out whether or not I can help them. If I can't, I will help them find someone who can."
I'm often surprised when new patients comment that my treatments are not the same every visit. If you have a different problem, you need a different adjustment."
My Passion
"I used to love working in my father's drugstore on Sundays. Between stuffing myself with free chocolate bars, I would hear my father comment how his customers required more and more prescriptions over time – and yet they just kept getting sicker and sicker. Taking pills is not the answer. I try to educate my patients on the importance of taking responsibility for their own health. That means eating healthier, getting proper exercise and becoming attuned to their body's chiropractic needs before their health has deteriorated. Changing people's mindset about health is the favorite part of my job."
At Home in Morristown
Dr. Taylor lives and works in Morristown and is an established and well-known member of the community. He is past-president of the Morristown Rotary Club and is an active volunteer. He has two sons, Josh and Noah, and enjoys spending time cycling, skiing, hiking and enjoying the outdoors.
"My patients tell me I'm an excellent listener. I look forward to meeting you, finding out about your specific health goals, and helping you find the solution you are looking for.
Give our Morristown office a call
or email us to get started."
---
Dr. Jonathan Taylor | (973) 539-3444